Welcome to the Royal Christmas 12 Author Hop! Thank you for coming by! My hero is featured in my latest release, RESCUING THE EARL, Book 3 of The Seven Curses of London Series, and his name is TRISTAN. Be sure to read to the bottom of the post to enter my contest!
This hop runs from December 4 to December 8. Instructions are on the scroll. Just visit all 12 authors sites to enter: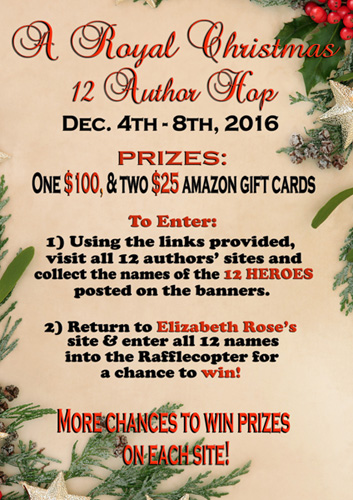 4) Amy Jarecki
6) Laura Landon
11) Ruth Kaufman
12) Paula Quinn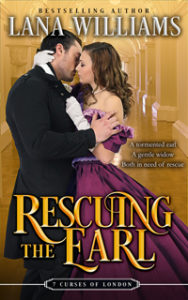 To enter my contest to win one of three Kindle ebooks of RESCUING THE EARL, like my Facebook page and comment there or here with your favorite Christmas treat! Mine is a toss up between Divinity candy and frosted sugar cookies. Okay, and maybe some mulled wine to wash them down! I also invite you to sign up for my newsletter to get the inside scoop on new releases, sales, and contests!
Thank you for celebrating with us!
MERRY CHRISTMAS TO YOU AND YOURS!
Lana