What do you get when you add together eight fabulous historical romance authors, hot heroes, amazing books, author-selected Valentine's Day gifts, and a grand prize of $100 Amazon Gift Card? Drum roll please…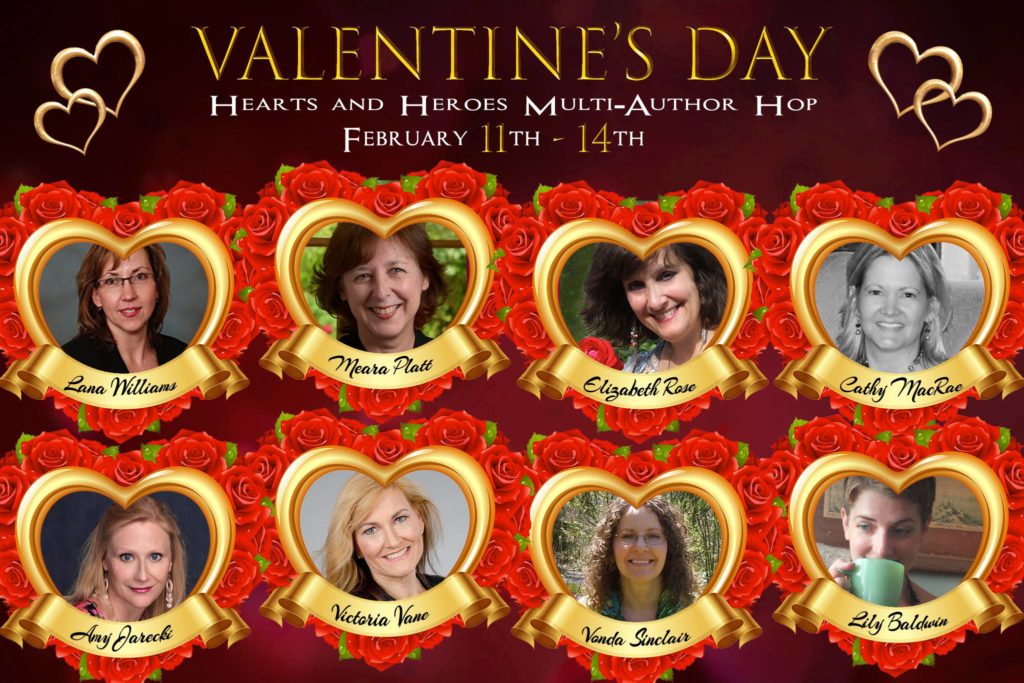 A swoon-worthy Valentine's Day! Want to join in the fun?
Collect each author's hero's name, leave a comment on each author's site to be entered into their drawing, and enter all eight of the heroes names on Elizabeth Rose's rafflecopter to be entered into the grand prize. The drawing is open from February 11 – 14, 2018.
Leave a comment with your favorite Valentine's Day candy below to be eligible for my prize (US residents only please).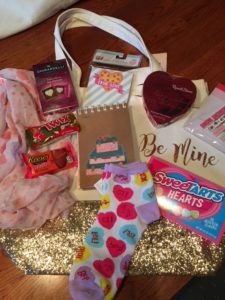 If you don't live in the US, add that in the comment for a chance to win one of my ebooks of your choosing.
My prize includes a signed book, bling of a tote bag, notebooks, candy, booties, and other fun stuff!
Participating authors include:
1) Elizabeth Rose                                                                 5) Cathy MacRae
2) Victoria Vane                                                                    6) Amy Jarecki
3) Lily Baldwin                                                                      7) Meara Platt
4) Vonda Sinclair                                                                  8) Lana Williams (You're already here!)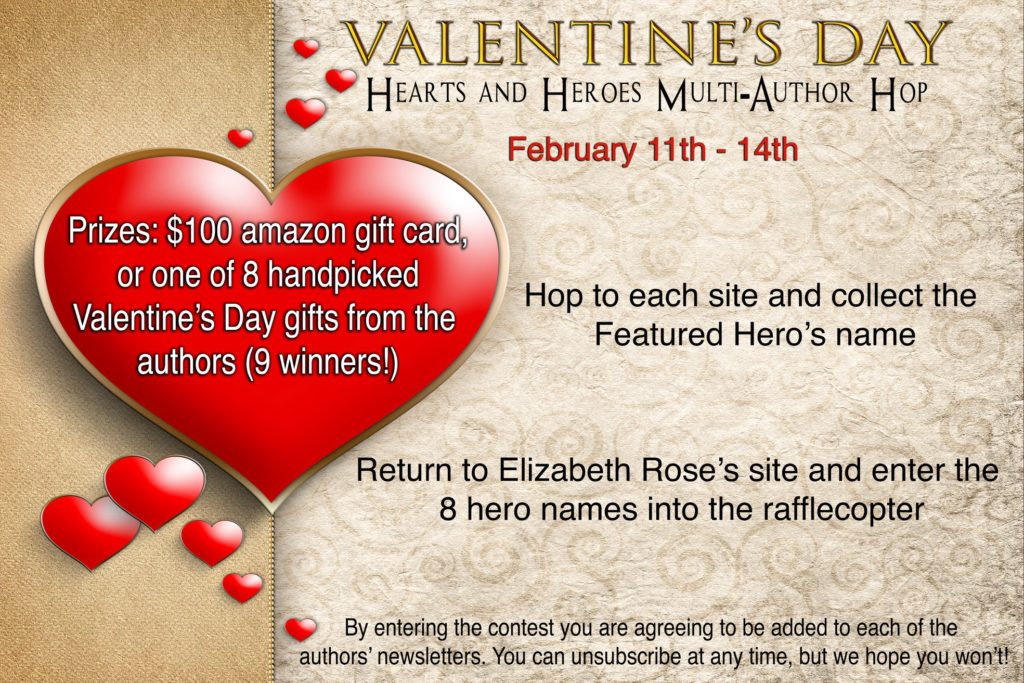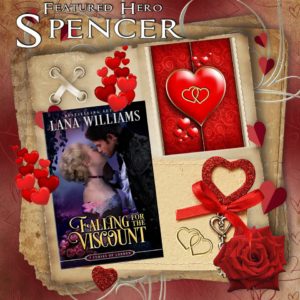 I'm celebrating my most recent release, FALLING FOR THE VISCOUNT, Book 6 of The Seven Curses of London series. The name of my hero is Spencer!
Spencer Campbell, Viscount Rutland, keeps the world at arm's length by burying himself in analytical work for British Intelligence. But when he encounters a lady from his past during his first field mission, even work is no longer a haven from entangling emotions…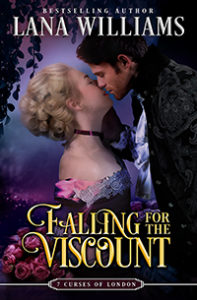 Now available on all platforms:
Good luck to everyone!
Happy Valentine's Day!
Lana